"I needed wooden stairs to be constructed on the hill in my backyard. John Connolly from Allied Contracting gave me a very fair price to do the job. His crew started the job right on time and he supervised every day. His crew was very polite and helpful. They cleaned up every day before they left. The job was completed on time and the stairs are beautiful. I would highly recommend Allied Contracting." ---Sharlee M.(San Diego)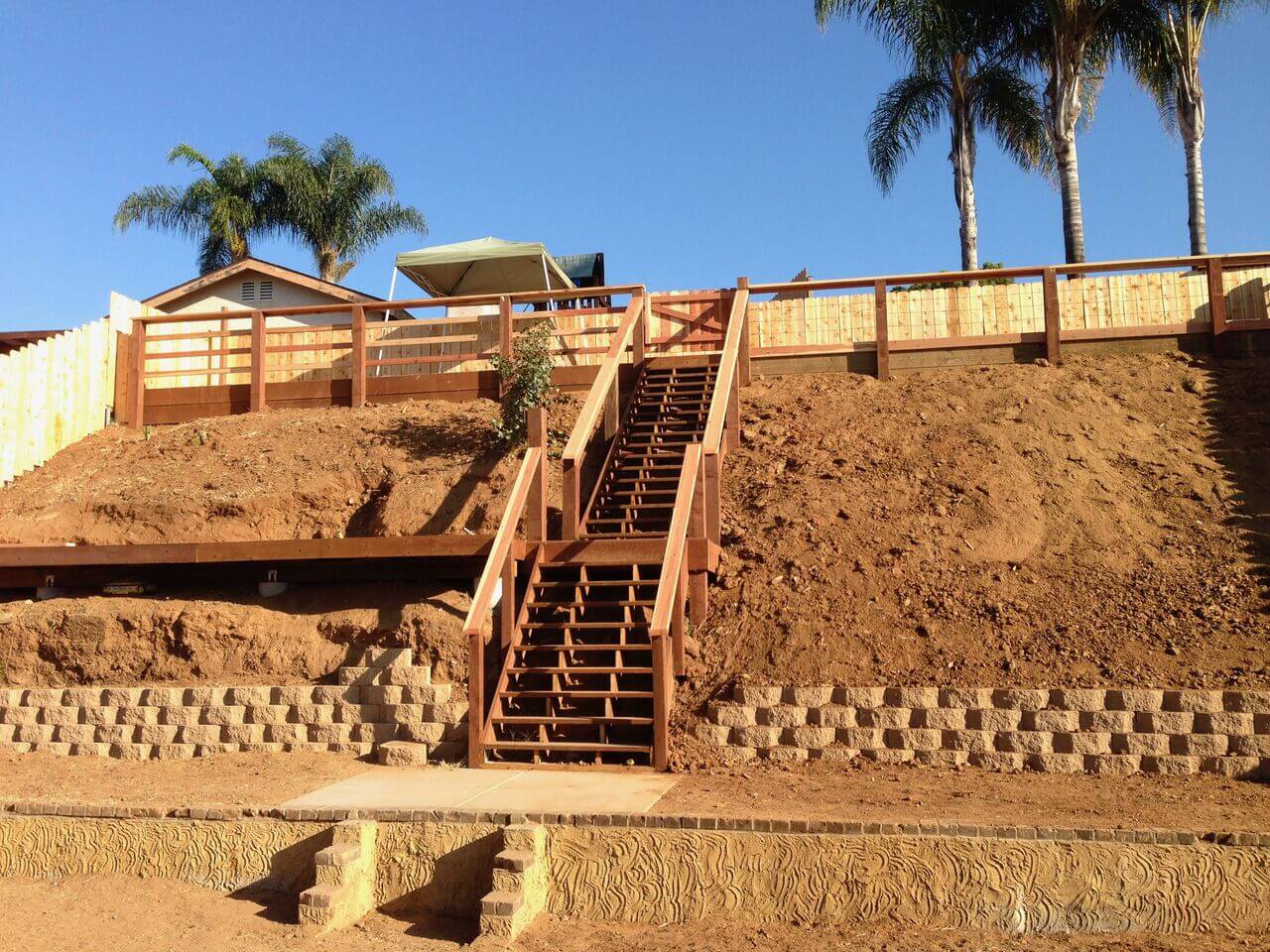 "John and his crew performed flawlessly all tasks outlined in the job proposal which comprised of installing crown moulding in my living room, matching the existing hardwood flooring and installing additional hardwood flooring in the hallway, refinishing the existing flooring throughout the house, hanging several new interior doors, new baseboards and painting several rooms. This work was all completed while my family and I were on vacation. My wife had no idea this work was being done while we were gone and was so very surprised to find this mini remodel of our modest Allied Gardens home done in such a timely manner. As mentioned, John and his crew completed this work while we were away on holiday and were trusted in every manner to adhere to the standards of quality of craftsmanship expected in these varied trades involved in completing these tasks. We wholeheartedly and highly recommend Allied Contracting for all home remodel or home improvements both big and small."  --- Andy C.(San Diego)
"Allied Contracting is awesome. The owner John is an amazingly talented guy with a great artistic eye and journeyman skills for all things construction and design. All that and a pleasure to deal with.
Several of my close friends have engaged Allied for jobs small and large. They were all pleased and recommend Allied. One small job was to add crown molding to an Allied Gardens living room. This is crazy hard to do well since the walls and corners are generally not straight in these 60-year-old homes. The finished product looked perfect without visible joints anywhere and the finished product was "Finished" meaning painted and complete and everything all cleaned up.
At another friends home, he built the most beautiful back yard bar / entertainment center I've ever seen. Built on a hill, it encompassed multi level decks with beautiful stairs and railings. And the Bar area at the top is this awesome covered open beam structure with fantastic built in's. It reminds me of a bar you might find in a very high end hotel or ski resort.
I highly recommend them."  -- David S. (San Diego)
"Our community continually uses the services of Allied Contracting on many of our facility needs from general maintenance and repairs monthly to full scale unit remodeling.
Over the course of the last 3 years, Mr. Connolly, owner of Allied Contracting and his crew have always delivered top notch customer service and quality time after time with no complaints. We will continue to use his services and would highly recommend you do as well.
Thank you Allied!!!"  -- Jesse G. (San Diego)
"John and his workman performed above my expectations. Even with the additional work added to his contracted work, he delivered a fair price , even when he had a opportunity to up charge me significantly.
Any general contractor is only as good as their subs. Johns were very good, and maintained quality work and follow through all the way until final clean up. They spent three days painting my patio, until they felt it was done right. Great job!"  -- Robert M. (San Diego)
Call Us for a Consultation
Need some advice on a project or an estimate? Call us today to request a quote or to set up an appointment.